Regular price
Sale price
$9.99
Unit price
per
Sale
Sold out
RA Seasonings' All-Natural Hearty Italian seasoning is a delicious blend of herbs and spices inspired by the rich flavors of traditional Italian cuisine. Made with only the highest-quality, all-natural ingredients, including garlic, onion, oregano, and basil, this seasoning is perfect for adding authentic Italian flavor to your favorite dishes.
The bold, aromatic flavor of All-Natural Hearty Italian seasoning is perfect for seasoning meats, vegetables, and pasta dishes. Whether you're creating a classic spaghetti and meatballs recipe, seasoning roasted vegetables, or adding flavor to grilled chicken, this blend will elevate your cooking to new heights.
Share
View full details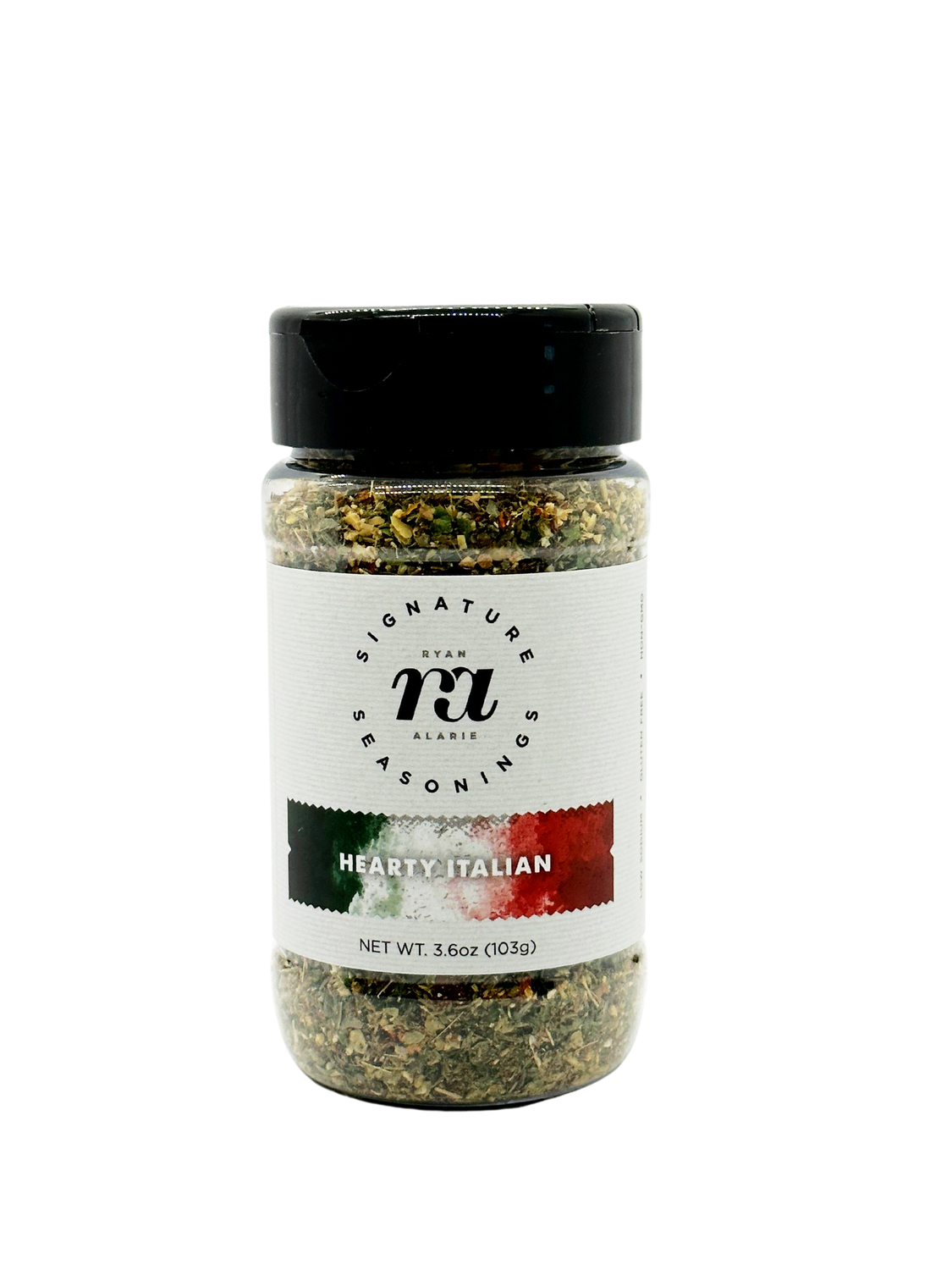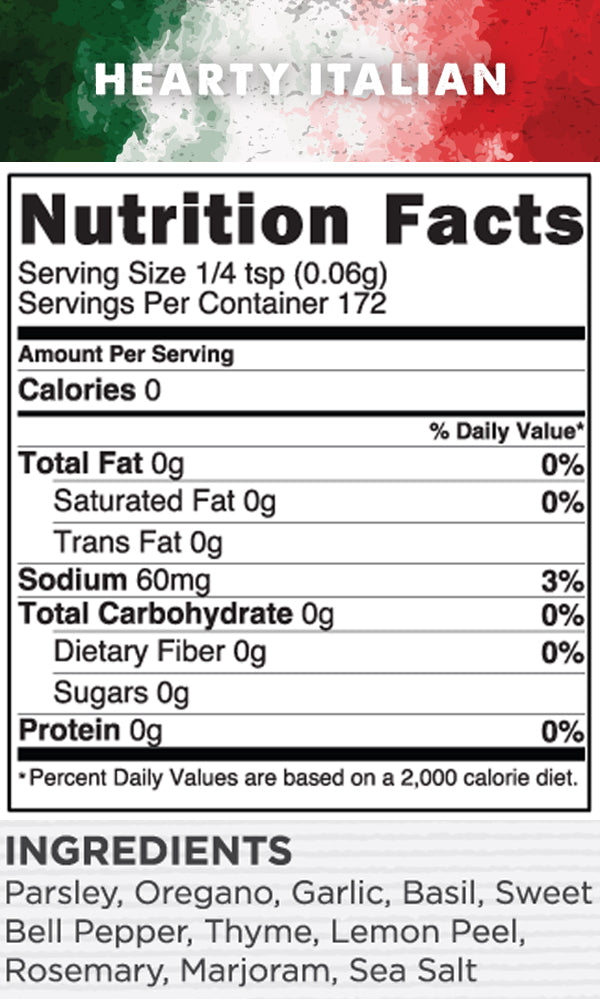 All Natural Hearty Italian
Four pack bundle of Zesty Garlic and Hearty Italian seasonings
I love these products because they add such healthy great flavor to my salads, sautees, hearty meals, soups, etc. You use simple ingredients and no junk or chemicals. What a great addition to me when preparing healthy meals!!
Great tasting. Low salt. No sugar.
Great tasting. Low salt. No sugar. I use the spicy for any fish in lieu of blackening spices.
Perfection in a bottle
I've been searching for a seasoning that is both all-natural and low in sodium, and this product fits the bill perfectly. The blend of herbs and spices creates a harmonious taste that elevates my dishes to a whole new level. I no longer have to compromise on flavor or worry about excessive sodium intake. This seasoning has become a staple in my kitchen!
Packed with flavor
A little goes a long way, it's packed with so much flavor!! It pairs perfectly with meats, fish, veggies and potatoes!