Regular price
Sale price
$9.99
Unit price
per
Sale
Sold out
RA Seasonings' All-Natural Greek seasoning is a delightful blend of herbs and spices inspired by the rich flavors of Greek cuisine. Made with only the highest-quality, all-natural ingredients, including oregano, garlic, lemon, and a blend of aromatic spices, this seasoning is perfect for adding a Mediterranean twist to your favorite dishes.
The bold, tangy flavor of All-Natural Greek seasoning is perfect for seasoning meats, vegetables, and sauces. Whether you're marinating chicken or fish, adding flavor to roasted vegetables, or spicing up a Greek-inspired salad, this blend is sure to delight your taste buds.
Share
View full details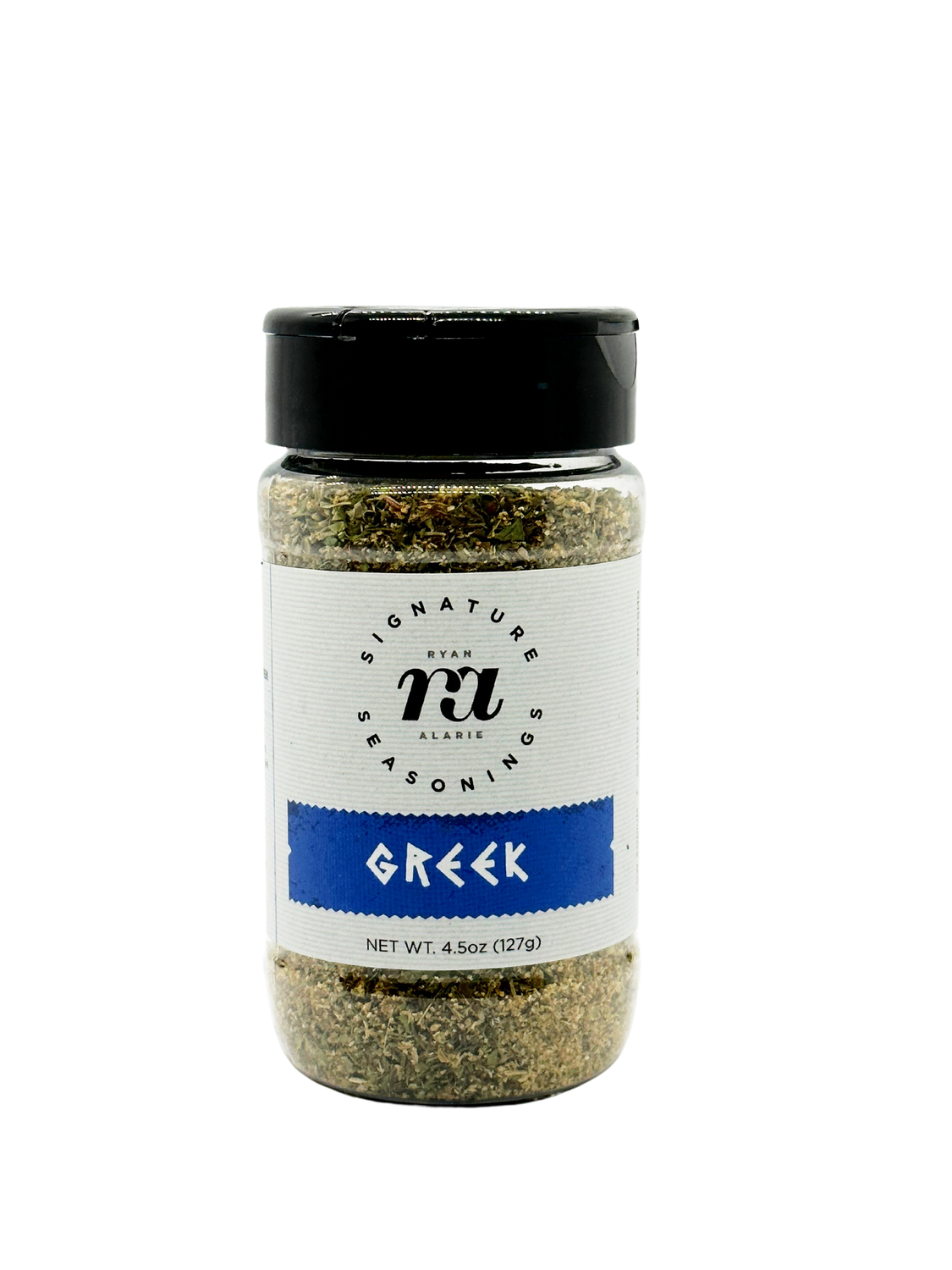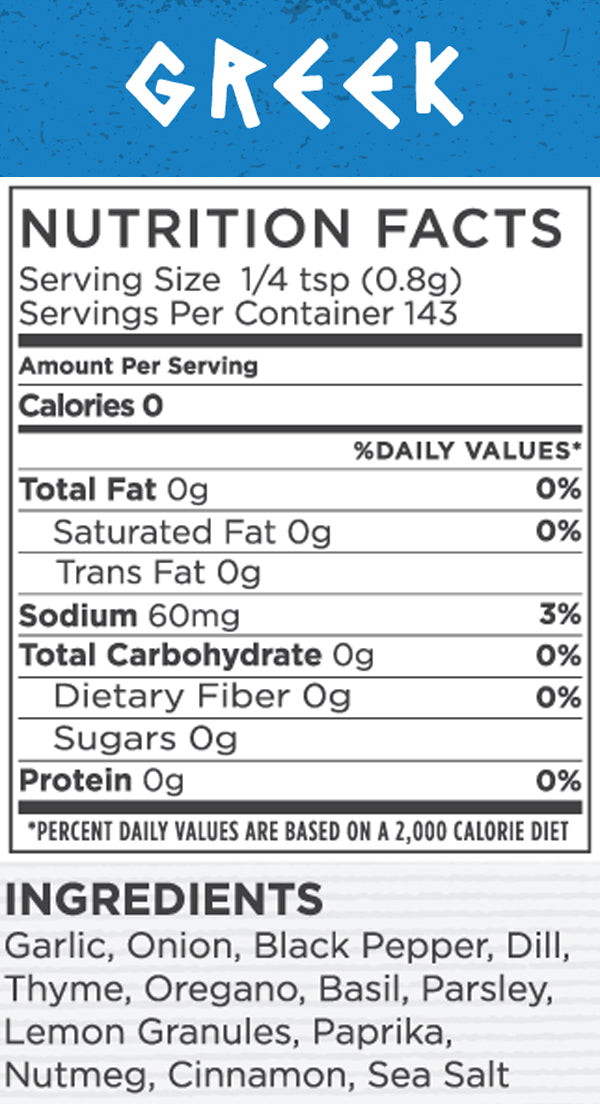 I Love RA Seasonings
I love RA seasonings because I can trust the flavor and the ingredients! I always know what I'm getting with RA seasonings and they make my dishes taste great. I'm not much of a sauce girl, so my seasonings have to be top-notch and they are with RA seasonings.
I've finally found a seasoning that strikes the perfect balance between low sodium and spice. It enhances the flavors of my dishes without overpowering them, allowing the natural ingredients to shine through. This seasoning has become a staple in my pantry.
Healthy seasoning powerhouse
I can't express enough how much I love this all-natural and low-sodium seasoning. It has become my go-to choice for adding a burst of flavor to my meals without the guilt. The combination of natural herbs and spices creates a symphony of tastes that make every dish truly memorable. I highly recommend this seasoning to anyone looking for a healthier alternative.
So good
Amazing product! It really adds a beautiful layer of flavor without excessive salt. Love it!
Favorite!
My new favorite seasoning!! I put this on everything!